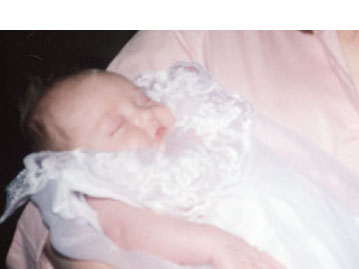 We believe in infant and believer (adult) baptism.
Life Skills Classes Are Offered To The Community Such As Anger Management, Learning To Establish Healthy Boundaries, Raising Children, Preparing For Marriage, And Marriage Enrichment.
Missions & Community Service members pack up health kits for the needy.
Avenue Angels ready to clean up Rising Sun Ave.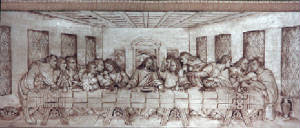 The Lord's Table is open to all who believe in Jesus Christ.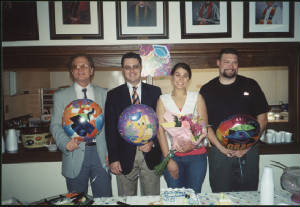 We celebrate our graduates from High School, College, and Seminary,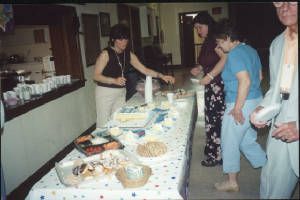 We love to celebrate with lots of food and fellowship!
Outreach Ministry Souper Bowl Of Caring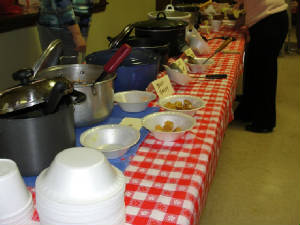 Soup is made and $ is collected for local food pantry.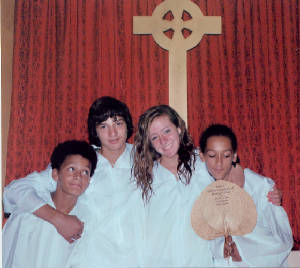 Confirmation Class of 2010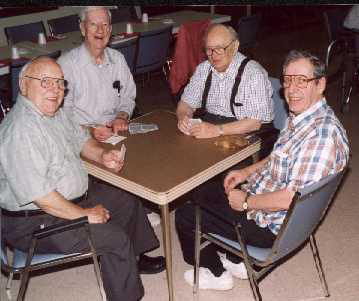 The Ladies Group Hosts A Monthly Community Card Party & Bingo.
Church School is for all ages. Adults meet for Bible Study at 9:00 A.M. and youth meet for music, drama, crafts, story time, community projects, and lots of fun!
(There is no Sunday Church School in the summer months.)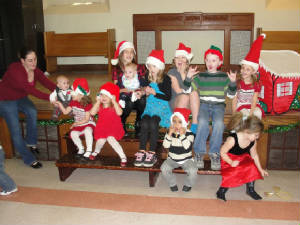 Children Waiting For Santa At The Christmas Party